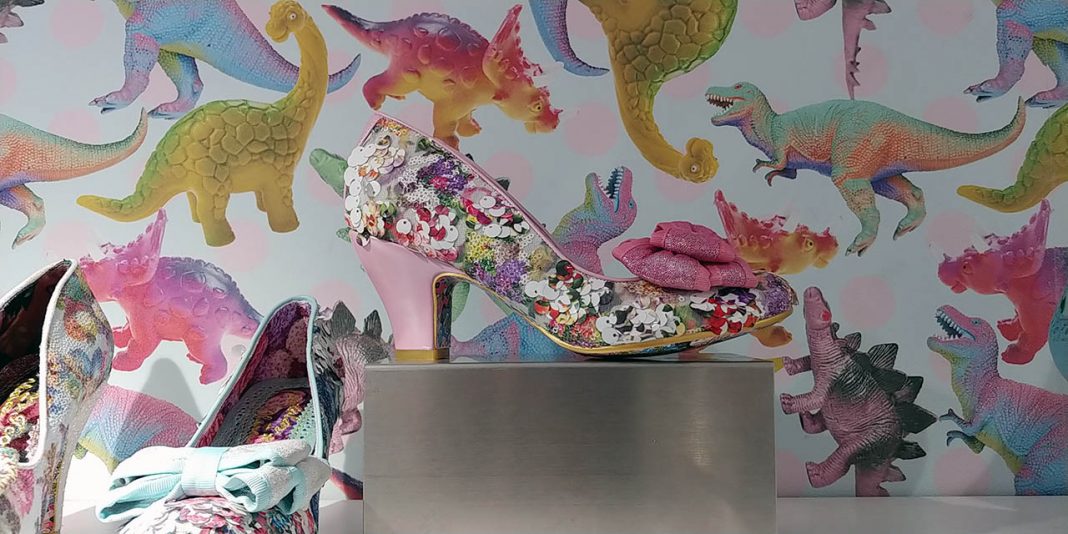 WordPress database error: [Table 'bashabil_wrdp1.wp_ppress_meta_data' doesn't exist]
SELECT * FROM wp_ppress_meta_data WHERE meta_key = 'content_restrict_data'
There are shoe shops and then there are shoe shops. Irregular Choice falls into the latter of those two categories. Their shop in Brighton is always worth a visit as they change their styles up every six months or so with new collections. When we paid a visit the theme was Disney with shoe designs containing characters from across the Disney range including Bambi, Dumbo, Toy Story, Frozen and many other iconic Disney characters. The creative energy behind these wonderful shoes is Danny Sullivan who you might be surprised to hear has no formal training but his approach to design is thanks in part to his footwear industry pedigree.
Whilst at the shop we bumped into a very excited bride to be who was searching for the perfect shoe for her wedding. The store has two floors so as you can imagine she was in there for some time trying on a few pairs, eventually emerging with an enormous smile on her face and holding a bag containing her new wedding shoes.