For people who are not lucky enough to have any outside space, people who live in flats for example, an allotment is a great way to get some. Depending on where you live in the world, this may not always be an option but councils that have the space and the demand for allotments generally try to provide them. If you live in a town or a city, the waiting list for one can be quite a long time, years in fact but if you live out in the sticks then they might be easier to come by.
Taking this particular case, of a couple living in a flat in a fairly big town, we can get an idea of what's involved in acquiring an allotment.
It all started around three years ago when an application for an allotment went onto the local council. Applications were added to a rolling list and when a plot becomes available they are offered to next person. The application was sent and forgotten about then, out of the blue a call comes in and we are told a plot has become available so an arrangement is made to visit the local allotment office. Luckily enough the allotment site is not too far; about 15 minute walk or 5 minute drive.
There are two plots available and we have the option to choose one of them.
Plot 446a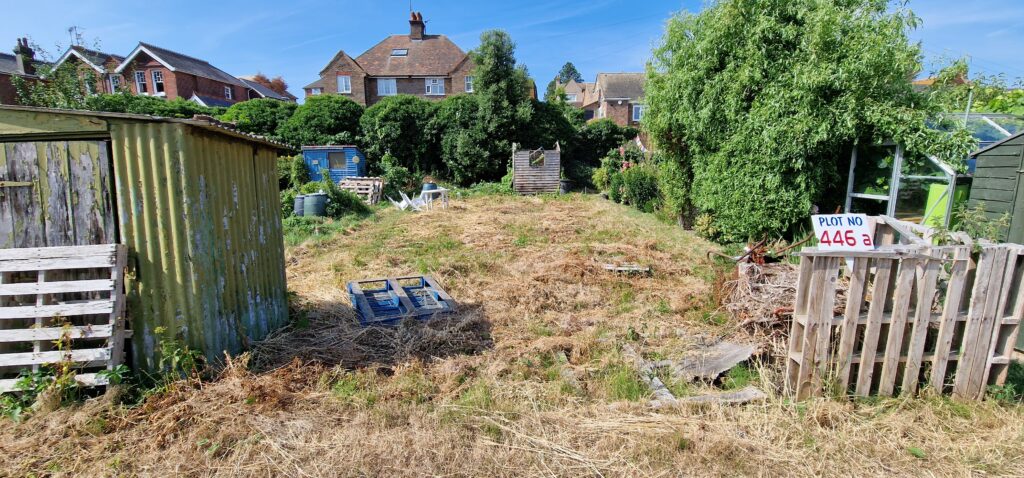 Plot 130a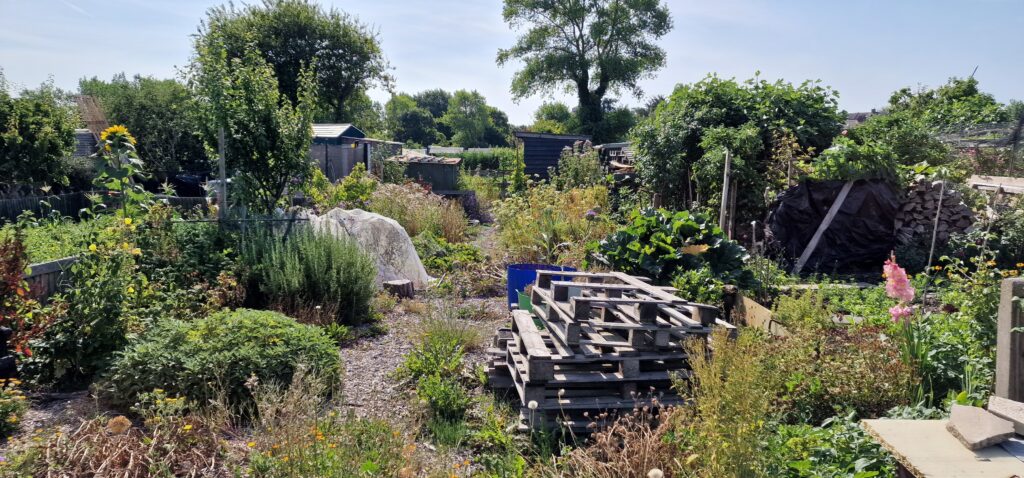 Its a no brainer really. Plot 446a is quite open with houses overlooking it. The shed is in a terrible state and the plot itself is riddled with some thick, knotty weeds. These would take a while to dig out, and even longer to decompose if covered with some thick weed sheets.
On the other hand, Plot 130a has obviously been neglected for a couple of years, but it has a nice new shed and some already established plants. Rhubarb on the right, Rosemary and Sage on the left, and further down on the left a plum tree, a pear tree and an apple tree.
Further inspection found that the previous owner had left all sorts of things behind in the shed which could be very useful. Cups and plates, chairs, hosepipes, seeds and even some tools. And so, the allotment adventure had begun. There is a lot of clearing to do and a lot of weeding to do first but luckily enough its summer so there is not much to prevent us getting started straight away.