The Ultimate Fighting Championship (UFC) is an American mixed martial arts (MMA) promotion company based in Las Vegas, Nevada. It produces events worldwide that showcase 12 weight divisions (eight men's and four women's) and abides by the Unified Rules of Mixed Martial Arts. As of 2022, it had held over 600 events and on the 23rd of July 2022, it came to the O2.
Tickets for the event cost around the same as premium seats at a London theatre show. Having been a follower of the UFC for a few years now. It was time to go see it. Live!
When you look at the UFC, on the face of it, its two people beating each other half to death in an enclosed environment, and that's the appeal. Unlike boxing which is just using the fists, this is mixed martial arts (MMA) where pretty much anything goes. The art is the mixture of wresting, and striking your opponent until the either submit (or tap out) or to get knocked out. Its pretty raw at times with bloodshed likely in most encounters, especially when you move up the weight classes. But the beauty of this sport is in the dynamics of the fighting. Fighters reside in a weight class and are introduced with their underlying skill type (striker, wrestler etc) and go at it in either 3 or 5, 5 minute rounds.
The first time you watch a UFC fight, you may be put off with its brutality, but it is this that makes it so watchable. Once you understand that its about the MMA and it's not personal, its clear that this is just a sport, albeit a brutal one.
Having only seen it on the TV it was a real treat to actually go see it live. A bit like a concert the tickets go on sale at 10am and you have to sit in a queue, online, as its very popular. The fight card on the night included a few home grown favourites; Paddy Pimblett (Paddy the Baddy) from Liverpool and Molly McCann (Meatball Molly) also from Liverpool were the stars of the show at this particular UFC in London on 23rd July 2022.
UFC London Fight Card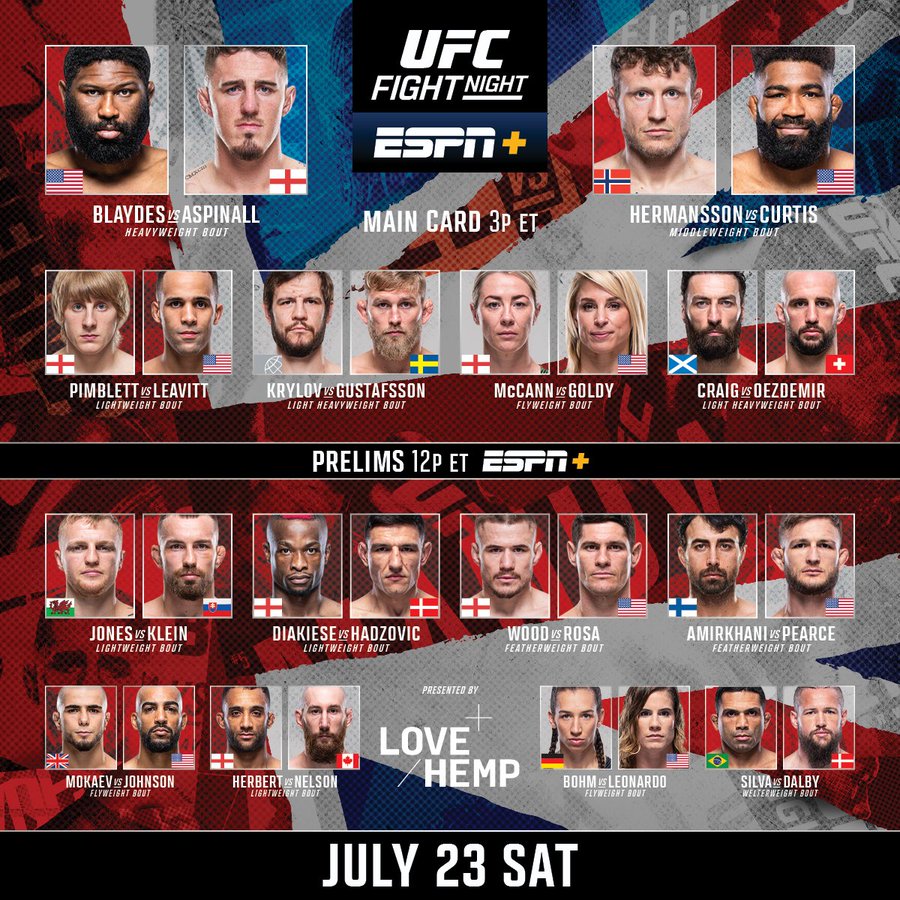 Heading up to London on the train we arrived on the other side of the river so got the, rather convenient cable car which delivers you to the entrance to the O2. Chatting to other UFC fans in the queue the atmosphere, the excitement was palpable. Let the show begin.